Summaries of recent edits
/* Now available: MIND 6 "Internet and Security" */
Main Page
Welcome to the online platform of the Internet and Society Collaboratory. The Co:Lab is an open expert platform, internet policy incubator and multi-stakeholder think tank (more about us).
Now available: MIND 6 "Internet and Security"
The sixth issue of our Discussion Paper Series was launched Tuesday October 22nd at the Internet Governance Forum 2013 in Bali, Indonesia by editor Wolfgang Kleinwächter. It is now available free of charge, under open license, on our website. Its proposition essays are by the President of the Republic of Estonia Toomas Hendrik Ilves and the renowned security expert and author Bruce Schneider. A group of experts from various stakeholder groups were once again invited to reply to these propositions. Print issues can be ordered directly from us (limited availability). The format is open, we welcome additional reactions and feedback.
Read it at: MIND 6 Internet and Security
Initiative "Sustainability in the Digital World"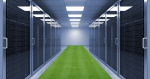 Are the testimonies of creativity and science recorded on digital media going to disappear soon? Are the first years after the digital revolution going to be a "white spot" in the memory of future generations? In the past, memory institutions such as archives, libraries and museums have made sure that the testimonies of cultural creation will survive. But what is the situation today?
Continue reading...
Final report of the Initiative "Learning in the digital society"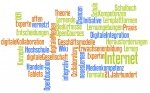 The Experts of 7th Collaboratory Initiative
"Learning in the digital society - open, linked, integrative"
publishd their final report
...more
(in German)